In the environment where the industrial structure is changing everyday and at the manufacturing site where high quality products have been provided to society, innovative technology is always required.
IEC handles "painting", "adhesion", "filling", and we will respond with fluid transfer technology in the manufacturing process that plays a role.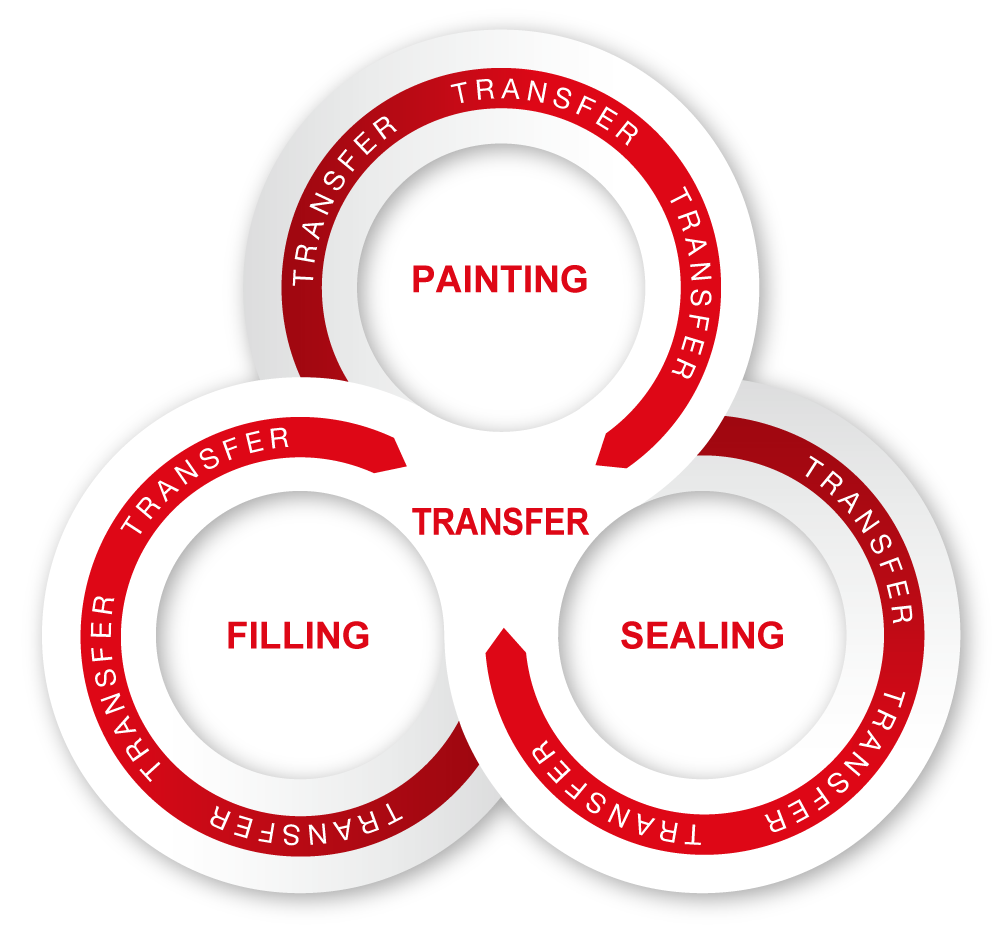 Film the object with paint etc., protection, rust prevention, aesthetic is the original purpose, and the role of design is also highly demanded.The method of painting is more diversified, such as solvent, powder, dipping, electrodeposition coating.
Materials are also very diverse, and scenes required from heavy industry to food production process are various.It is necessary to judge and properly control the characteristics of the material, and it is becoming more diversified.
In bonding and sealing processes that require high technology as same as painting, it has made bonding technology turn into more multi-use such as accurately supplying high viscosity materials at constant flow rates.